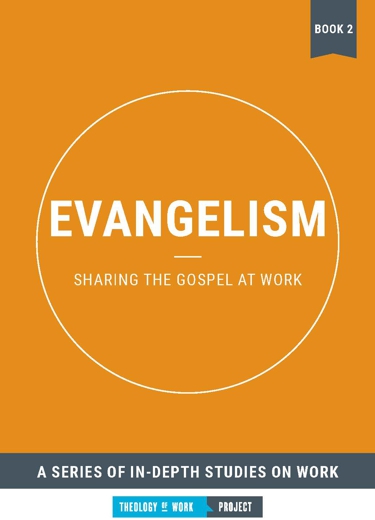 Sharing the Gospel at Work — eBook
The suggestion that every follower of Jesus is called to share the gospel is unsettling to most Christians, since most of us don't feel gifted as evangelists.
Although it is thrilling to be part of someone's journey to faith, broaching a spiritual conversation with colleagues at work can arouse no small amount of angst. This might be true of you—and for a lot of understandable reasons.
But what if we understood that being part of someone's journey to faith in Jesus could begin with something as simple as having a cup of coffee with a colleague, encouraging someone who has had a rough week at work, or offering a helping hand to a boss or coworker under stress?
This booklet includes some of Bill's latest thinking about how we can be a spiritual influence at work. Download a PDF copy here, or read it online at the Theology of Work website.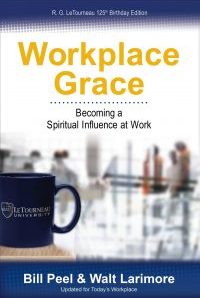 Workplace Grace
Whether your work takes you to a construction site, a cramped cubical or the corner office, every Christian plays a significant role in God's kingdom. Co-authored with Dr. Walt Larimore, this new, revised edition of Workplace Grace offers a simple, non-threatening approach to spiritual influence in the workplace that is appropriate and engaging.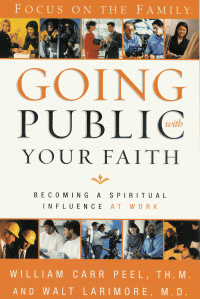 Going Public with Your Faith
This original edition of Workplace Grace and accompanying curriculum won 2 Silver Medallion awards from the Evangelical Press Association in 2003 and 2004. It was named book of the year by Christianity Today in the Evangelism and Discipleship category, Zondervan re-titled both book and curriculum and re-released them in 2010 with a new title Workplace Grace.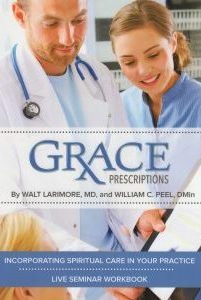 Grace Prescriptions
Grace Prescriptions is a revised edition of the Saline Solution developed for the Christian Medical and Dental Association and designed to teach you to share your faith with patients in ways that safeguard the important ethical principles of respect, sensitivity, and permission.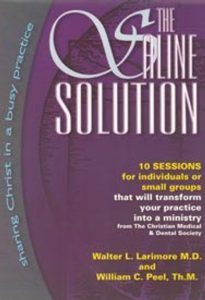 The Saline Solution
This continuing medical education course was launched in 1995 in response to a cry from practicing healthcare professionals who wanted to make their practice a ministry. It is now used to train healthcare professionals in 110 countries by IHS Global.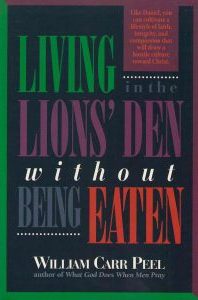 Living in the Lion's Den Without Being Eaten
Daniel enjoyed an intimate relationship with God through increasingly difficult trials. He provides a role model for how God can use faithful followers of Christ to profoundly impact a secular culture that reaches to the highest levels of power and influence.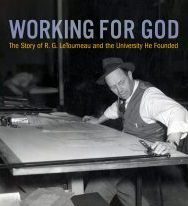 Working for God
R. G. LeTourneau was the best-known Christian Businessman in the 20th Century and gave away 90 percent of his wealth. Working for God is a fresh telling of the story of the engineering genius who designed and built the giant earth-moving machines that helped win WW II and built the highway infrastructure of America.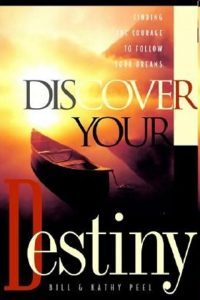 Discover Your Destiny
You are not here by accident. God has designed you to accomplish something significant. Discover Your Destiny outlines a biblical approach to identifying where he wants you to target your gifts and abilities for His glory.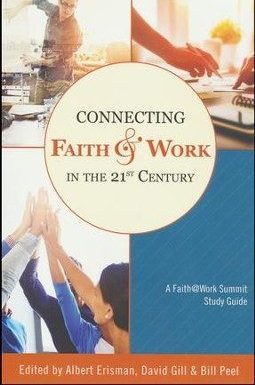 Connecting Faith & Work in the 21st Century
This study guide based on the first Faith@Work Summit in Boston in 2014, this includes overviews of the talks as well as links to the videos from the conference.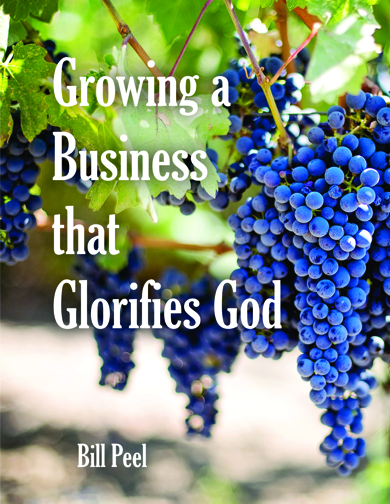 Growing a Business that Glorifies God
Take a a deep dive into what the Bible says about business, outlining a paradigm that leaders can be used to assess and challenge an organization, team, or division to move toward continuous improvement in God's eyes and blessing to the community and world.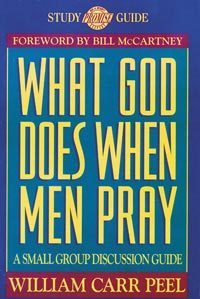 What God Does When Men Pray
This 8-week small group study was Promise Keepers first curriculum. Publish in 1993, it is still in print after with over 100,000 copies have sold. It was specifically written to help men–often reluctant to pray out loud together–to join in prayer about their everyday needs for God's power in their work and lives.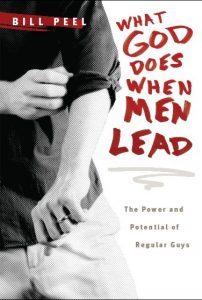 What God Does When Men Lead
This is no male chauvinist book about male dominance, but a call for men to live up to their responsibilities as stewards of God's grace in every area of their lives. While leadership is not a male-only topic, this book helps men recognize and live into their role as servant leaders at home, work, church, and community.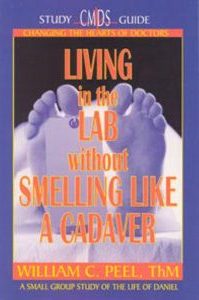 Living in the Lab Without Smelling Like a Cadaver
Written for the Christian Medical and Dental Associations, this study of the life of Daniel helps men and women in health care become people of spiritual influence in professions that have often proven to be hazardous to spiritual health. The study of Danial's life will help develop a rock-solid faith that can stand up against everything training and practice can dish out.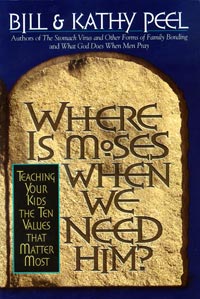 Where Is Moses When We Need Him
Co-authored with Kathy Peel, this book uses each of the 10 Commandments as models for teaching values to children. In a day when culture is shaping children in myriad ways, parent have the responsibility and ability to shape the lives of the next generation. Filled with practical insights you'll learn how to launch children as committed followers of Christ.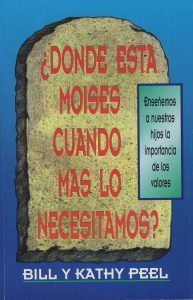 ¿Donde Esta Moises Cuando Mas Lo Necesitamos?
Spanish language version of Where is Moses When We Need Him?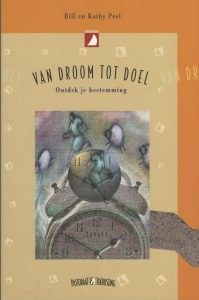 Van Droom Tot Doel
Dutch language version of Discover Your Destiny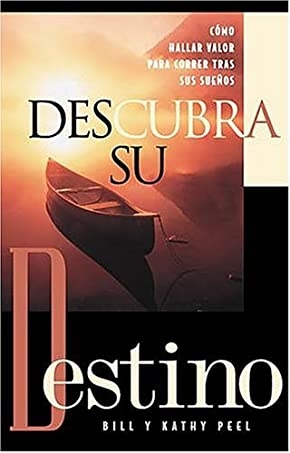 Descubre Su Destino
Spanish language version of Discover Your Destiny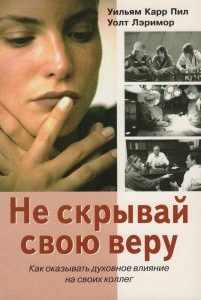 Going Public with Your Faith (Russian)
Russian language version of Going Public with Your Faith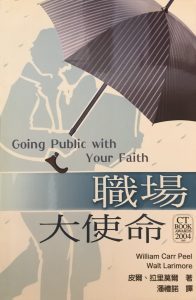 Going Public with Your Faith (Chinese)
Chinese language version of Going Public with Your Faith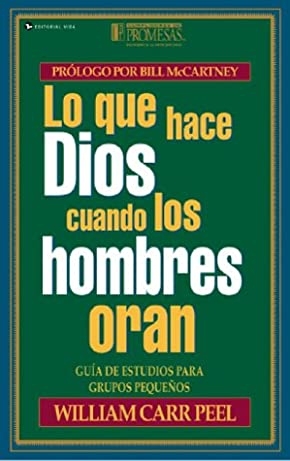 Lo Que Hace Cuando Los Hombres Oran
Spanish language version of What God Does When Men Pray